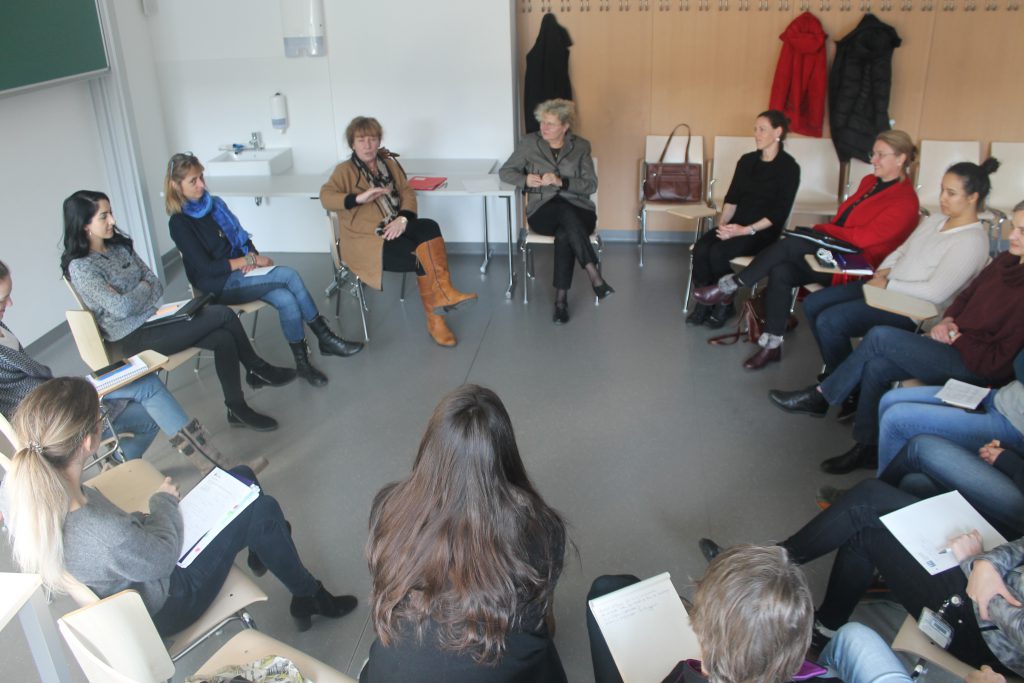 For the very first FemChem "Von Frau zu Frau" discussion session, we were pleased to welcome our rector Mrs. Sabine Seidler and the first Vice Chairwoman of the Senat Simone Knaus on the podium. As both are not only high-ranking scientists, but also leading representatives of the senior governing bodies of TU Wien next to the university council, the topics of the interview not only focused on their personal background and career history but also on the situation within the TU Wien. Thereby, the attending women (especially the students, whose majority has not been in contact with these university structures so far) were able to get a basic understanding of the specific duties of both rectorate and senate, as well as a rough outlook on TU Wien's development in the nearer future.
We especially want to thank both speakers for their willingness to participate in our "Von Frau zu Frau" discussion session, and answer our many questions both very honestly and thoroughly. Moreover, we are especially pleased that they offered us to repeat this interview sometime in the future! 
Based on the positive feedback by both the speakers and the attendees, FemChem will pursue this format on a regular basis in the future. We encourage you all to attend!