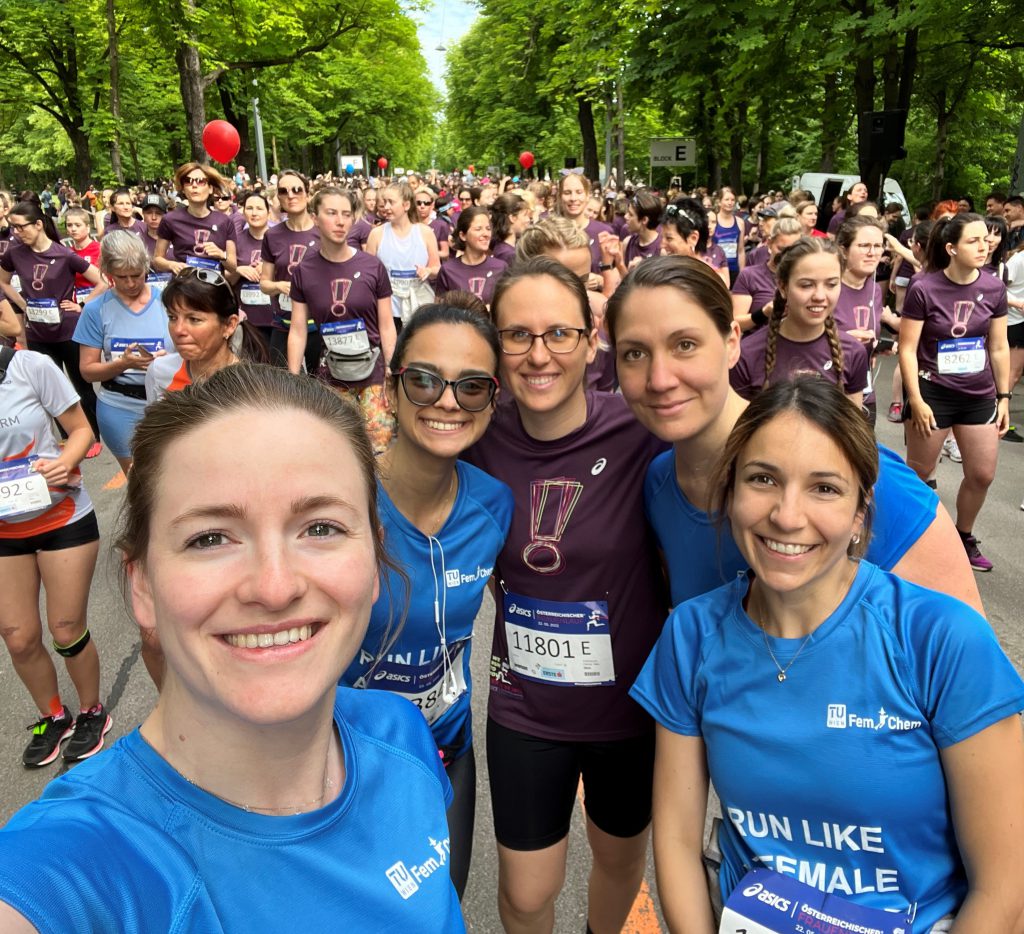 Since last year's Austrian Women's Run was such a blast, our motivated FemChem Running Team was already looking forward to the 34th Austrian Women's Run in 2022.
After only a short winter break, our Running team took up training again in late March. Every Wednesday, women from different institutes of our faculty met after work in the Getreidemarkt's courtyard and went for a run through Vienna. To keep the run interesting, different routes to the Stadtpark, Donaukanal and Belvedere were included in the program.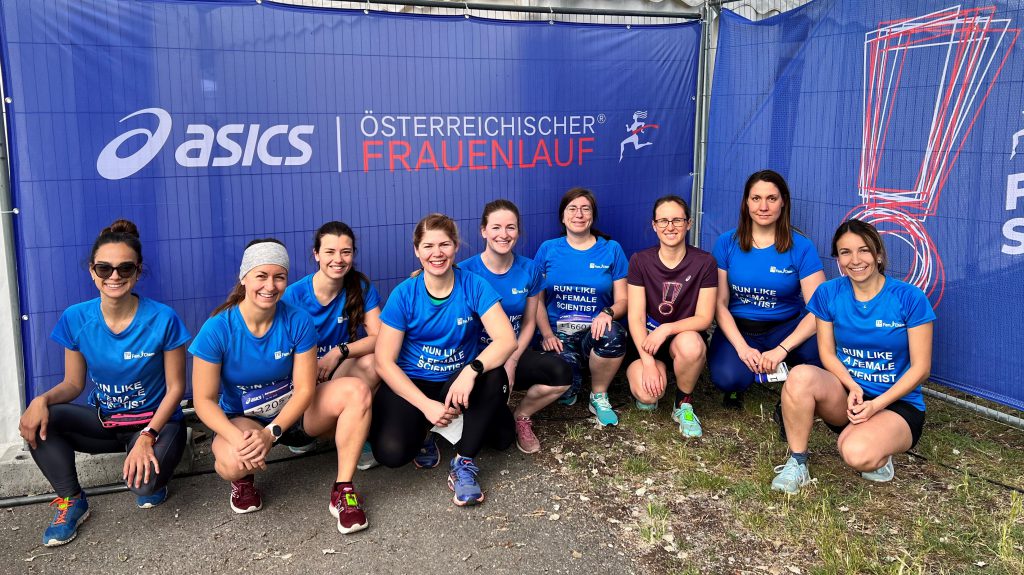 On May 22nd finally it was time for ten of our runners to meet up in the morning on-site at the Prater and participate in the 34th Austrian Women's Run. After a quick warm-up, our team started the competition over a distance of 5 km from different starting blocks. Numerous fans, music groups and supporters holding up motivating signs lined the route and helped all runners to achieve their best performances. Altogether, it was a great event bringing together women of all ages, all shapes, and all backgrounds.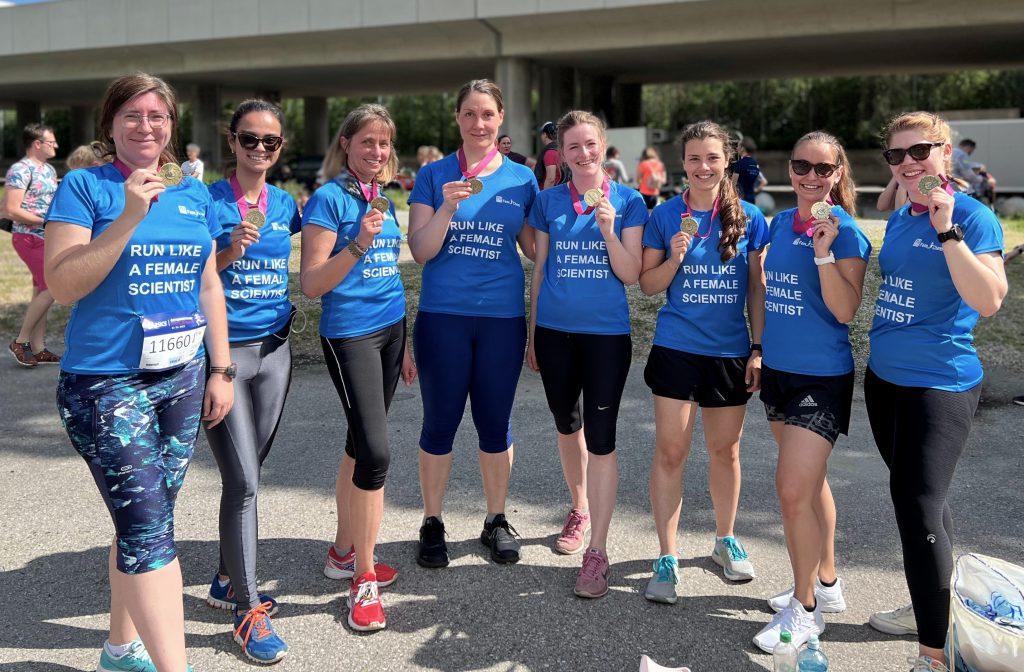 Our FemChem Running Team landed 2nd place out of 63 teams on-site (9th out of 240 teams in total) and our fastest runner finished the course in just a little over 22 minutes. Altogether, we are very happy and proud to have joined the event and are already looking forward to next year's Austrian Women's run!
Our Competitors: Jessica Cagan, Camila Cabeza, Antonella Fantoni, Frieda Kapsamer, Katharina Mairhofer, Bettina Mihalyi, Caterina Radgam, Anna Schmidbauer, Anna Zahoranova, Miriam Zintl
We thank the PR department for funding our participation in the event!
Want to see photos from the Frauenlauf of 2021? Here they are