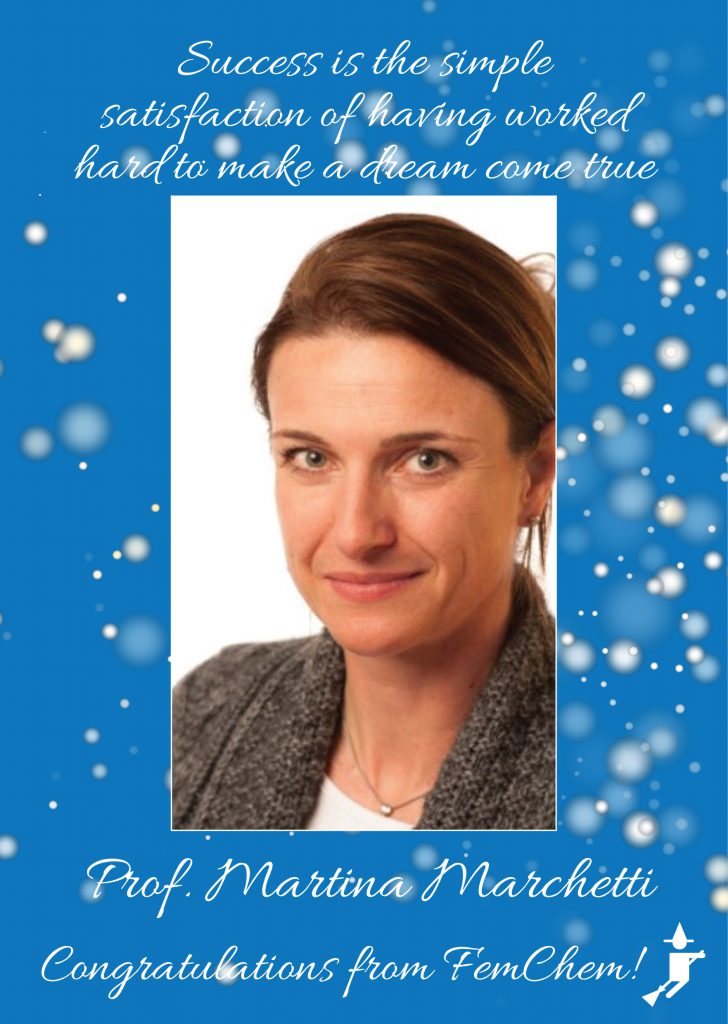 New Woman Full Professor at the Faculty of Chemistry!

FemChem Seminar
Based on the recent survey, the workshop will include the following topics: job application training, salary negotiations, career planning and types of careers.
Furthermore, tailored content for women will be provided. To best meet your interests, please consider to bring individual questions.
 When: Thursday 20th of February (9 am – 5 pm)
Where: TU Career Center, Karlsgasse 14, Top 7/8, 1040 Wien
 Registration via: elise.zerobin@tuwien.ac.at until 13th of February
FemChem JahresTreffen

Join us in the next Jahrestreffen on November 7th (09:00 to 12:00) in the marvelous surrounding of the TUtheSKY!
FemChem Seminars
3 & 4 December "Komissionsschulungen Seminare
"
Soul Steps, Johanna Macher-Kramberger, Reingard Winter-Hager
If you would like to attend  please register via email to 
elise.zerobin@tuwien.ac.at
FemChem Scientific Workshop

After the big success of our first FEMCHEM Scientific Workshop in 2018 we are happy to announce the 2th FEMCHEM Scientific Workshop which will take place on October 4th 2019 in the marvelous surrounding of the TUtheSKY!
Please register until September 1st and indicate the presentation (talk/poster and title) that you would like to contribute.
February / We are Online!!!!!!!